Vinyl Siding
Affordable and Protective Siding For Your Home
Window World of Jersey Coast is proud to offer the Prodigy® Insulated Wall System that will help reduce the cost on your monthly energy bill and add stunning curb appeal to your home. Prodigy is composed of three profiles:
Single 7
D6 Clapboard
D5 Dutch Lap
This insulated system offers many unique benefits, including cutting your energy costs by decreasing the amount of hot or cold air that leaks into your interior. By protecting your home from harsh elements that come with extreme temperatures and storms, you'll stay comfortable inside, no matter the time of year.
Perhaps when you think of green building, it requires installing solar panels and building with products derived entirely from recycled materials. Actually, it's as simple as choosing a quality vinyl siding, such as Window World Premium Siding Systems.
---
Browse Our Beautiful Siding Products
Premium energy efficiency and superior durability, the 4000 Energy Plus Vinyl Siding is made of thick 1-¼" insulation.
Save money with 4000 Energy Plus Siding »
---
A unique panel design and extreme rigidity makes this vinyl siding a product you can count on for year-round protection.
Protect your home with 4000 Reinforced Siding »
---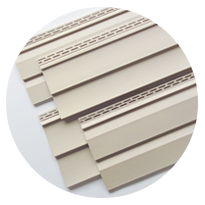 Low maintenance, yet strong enough to weather the storm, the 2000 Vinyl Siding series won't stop working for you.
Increase curb appeal with 2000 Siding »
---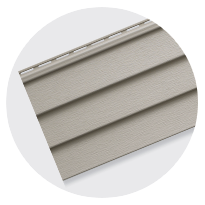 Designed to resemble the look of authentic wood, Window World's 1500 Vinyl Siding is best described as gorgeous exterior cladding.
Learn about our versatile 1500 Siding »
---
An optimal blend of quality and value, the 1000 Vinyl Siding series will stand up against harsh weather, while remaining strong.
Learm more about 1000 Siding »
---
Learn More About Our Siding